Permata Photojournalist Grant XI
WTC 2 Lobby, 14 June 2022 – 8 July 2022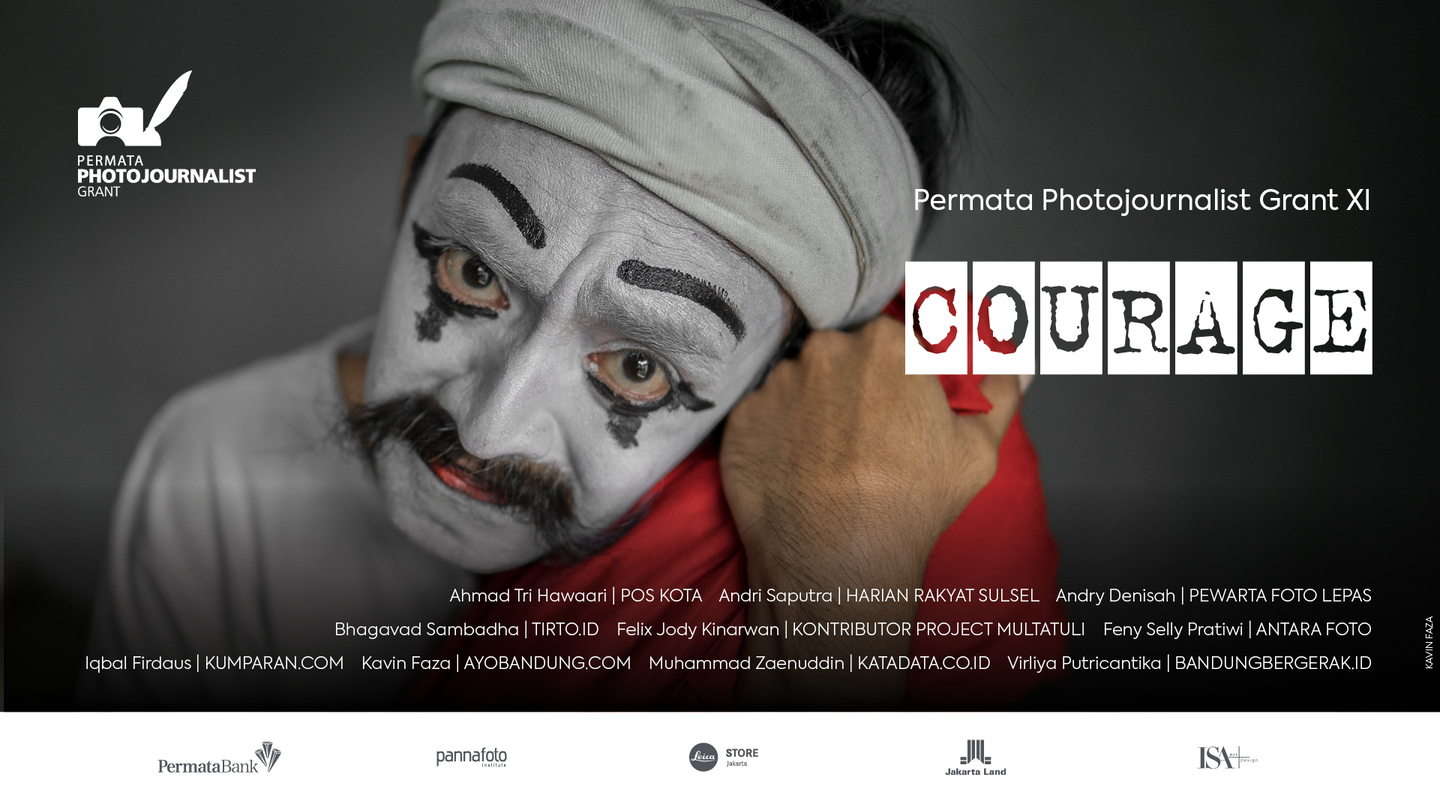 COURAGE
In line with our vision to be the preferred bank by dedicating ourselves to maintaining partnerships and creating values for all stakeholders, PermataBank believes that education is a crucial factor in enabling significant changes towards a better society. One of PermataBank's commitments in supporting the country's education is manifested through Permata Photojournalist Grant (PPG), the first program dedicated to developing the skills and talents of Indonesia's photojournalists. The duty of a photojournalist is to create a visual story and report it to the public, so that they may be enlightened about the current affairs in our world. PPG hopes to create a learning space where Indonesian photojournalists could hone their skills and create relevant works for the society.
PermataBank together with PannaFoto Institute are committed to organize the 11 th edition of Permata Photojournalist Grant (PPG XI). Going into its second decade, PPG takes up the theme of COURAGE. The theme represents a new chapter in the journey of PPG, but more than that a new spirit that we hope all of us can adopt to rebuild different areas in life.
The selection team made up of Edy Purnomo and Edwin Putranto have selected participants from 24 media titles and independent photojournalists from across Indonesia. The 10 selected photojournalists come from 6 cities in Indonesia and have joined the online workshop which took place between 22 February to 8 April 2022. The workshop was led by mentors from PannaFoto Institute (Edy Purnomo, Rosa Panggabean dan Yoppy Pieter), Croatia (Saša Kralj), the Netherlands (Jenny Smets) and a media practitioner (Budi Setiyono). Throughout the workshop, participants developed photo stories with their chosen topics, all representing the spirit of courage. PPG also rewards the Best Work for one participant.
In its 11 th edition, PPG presents the visual narrative works of 10 PPG XI: COURAGE awardees in an exhibition at World Trade Center (WTC) 2, South Jakarta. The exhibition opens to the public between 14 June – 8 July 2022, in line with the current health and safety protocols. Throughout the exhibition period, public programs in the form of Artist Talk, Editor's Forum, and Photography Seminar were organized to make space for discussions on visual storytelling practice with social impacts.
www.permata-photojournalistgrant.org | IG @PermataPhotojournalistGrant